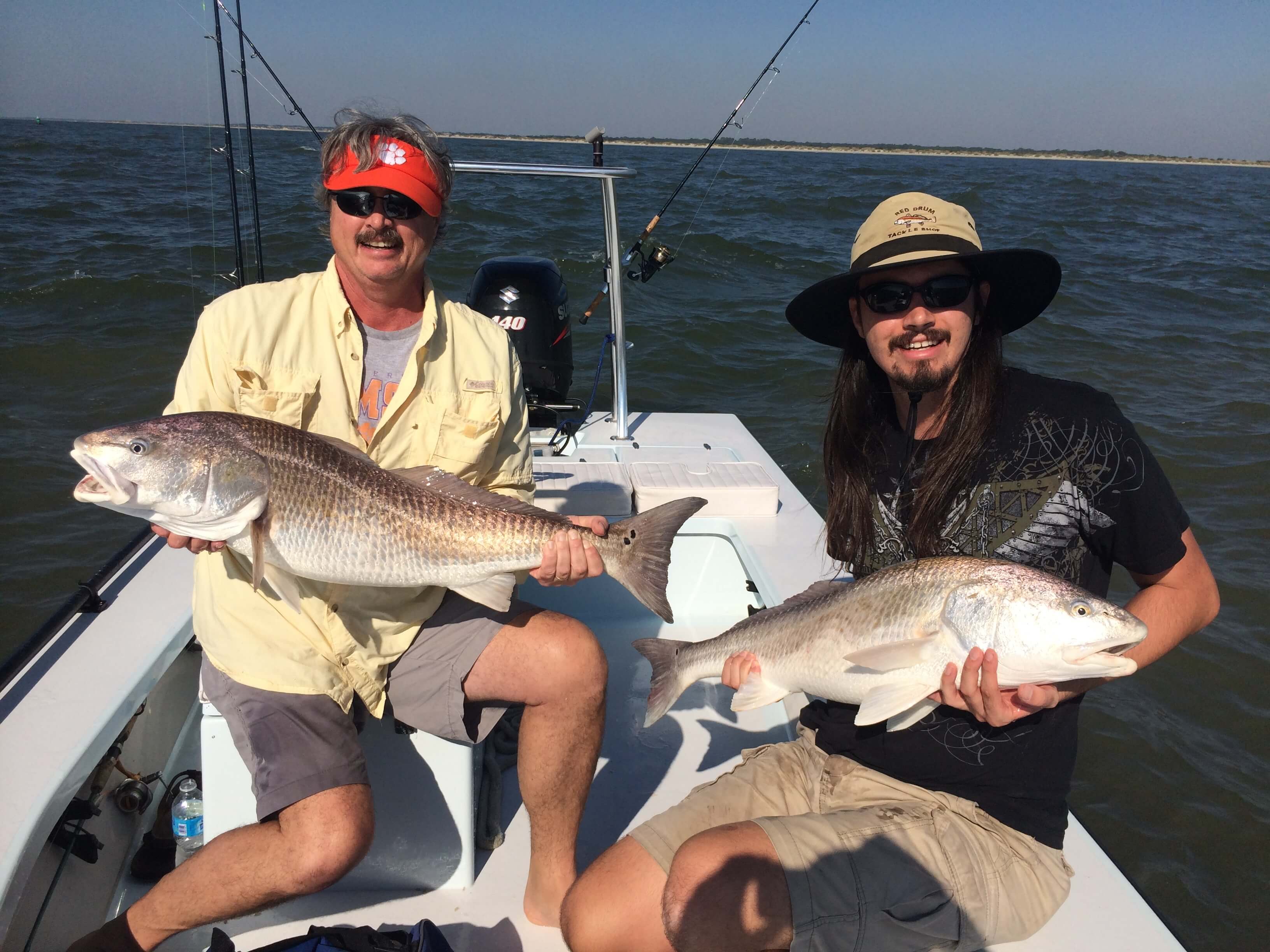 Inshore
­ INSHORE SKIFF FISHING (3 people max)
1/2 Day (4 hours) : $400
3/4 Day (6 hours) : $500
Full Day (8 hours) : $600
­ INSHORE SEACRAFT FISHING (6 people max)
1/2 Day (4 hours) : $500
3/4 Day (6 hours) : $600
Full Day (8 hours) : $700
The Charleston harbor water level changes twice per day by almost 6 feet on average making tide one of the most crucial elements for fishing inshore this area. Here in the creeks and on the flats we are typically working with the tide to target redfish, trout, and flounder using light tackle spin rods with artificial lures or bait.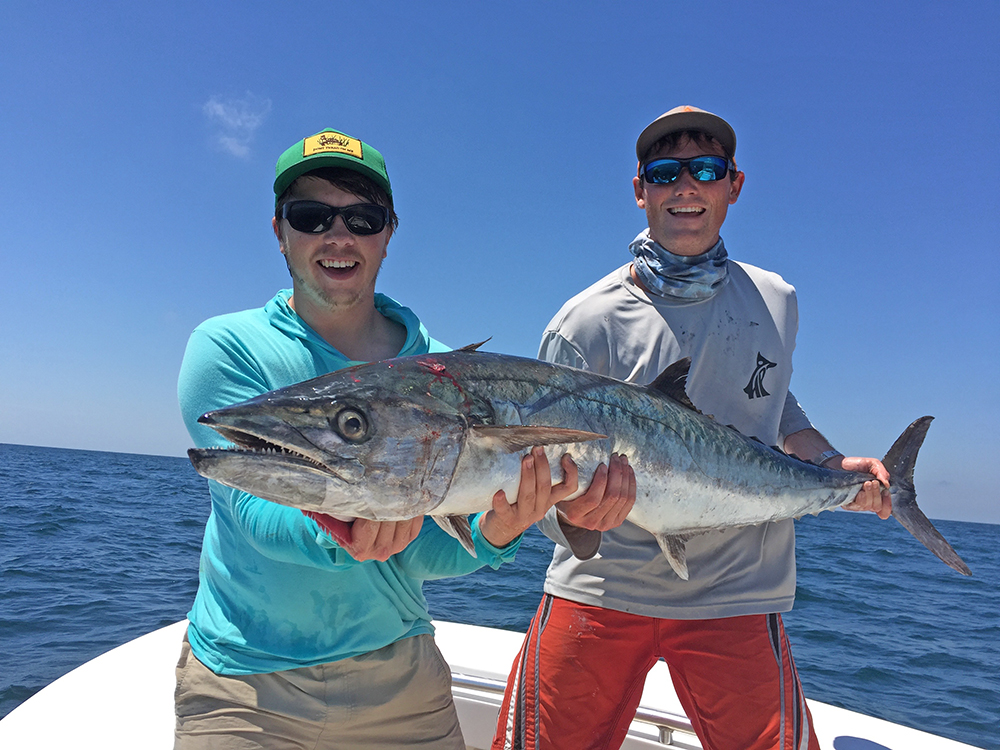 Nearshore
NEARSHORE FISHING (4 people max)
1/2 Day (5 hours) : $550
3/4 Day (7 hours) : $700
Full Day (9 hours) : $900
Charleston's unique location along the southeast coast makes for lots of great fishing opportunities. The nutrient rich estuary, created from fresh water rivers flowing into the harbor and out to the ocean, provides home to all kinds of coastal creatures. While out on the water you can expect to see a variety of birds, plenty of dolphins, and possibly more! We catch a wide variety of fish inshore and off the coast frequently seeing redfish, trout, flounder, black drum, sheepshead, mackerel, cobia, amberjacks, spadefish, sharks, rays, and occasionally even tarpon!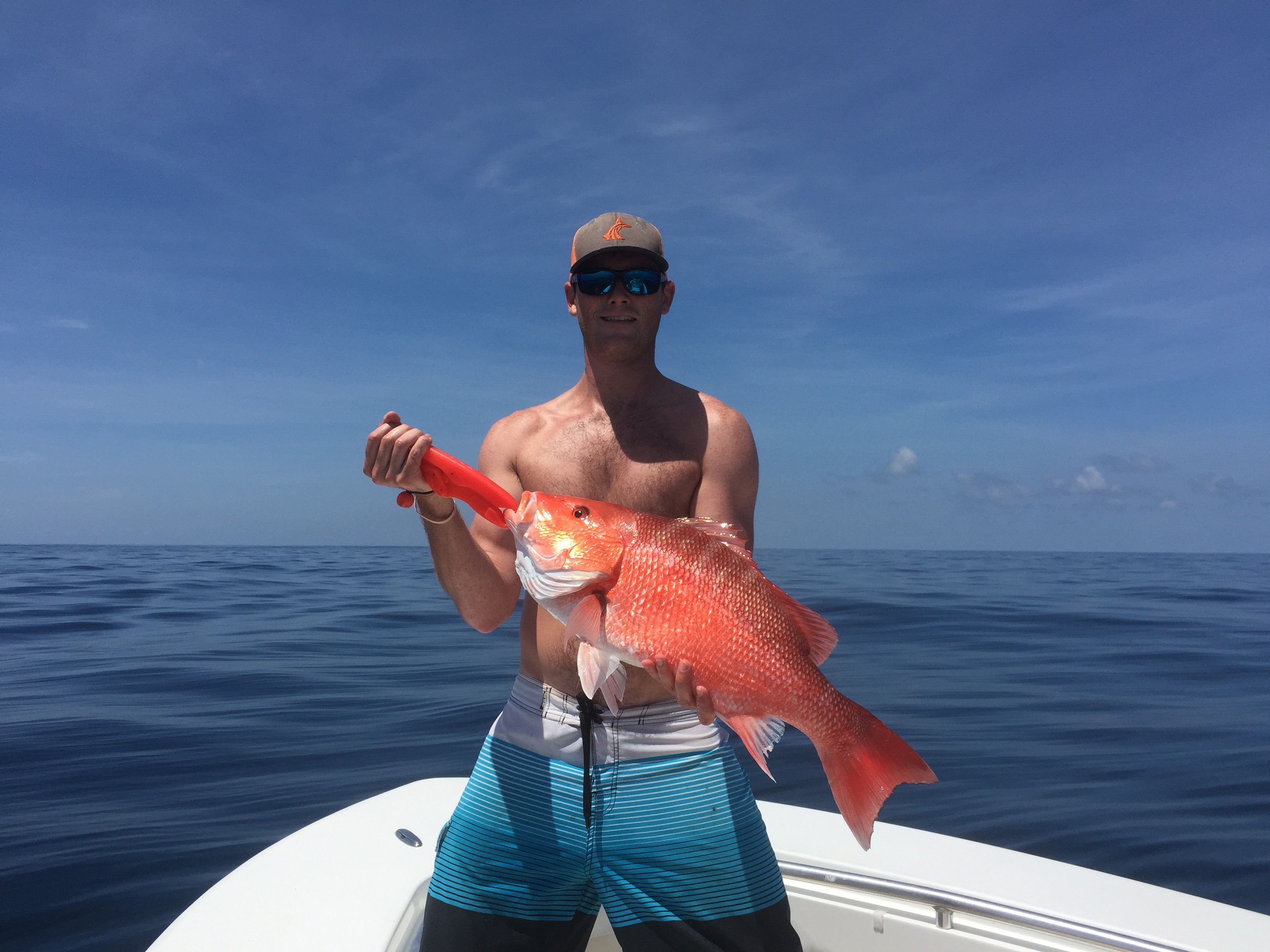 Offshore
Full Day (12 hours) : $1200
The offshore waters of South Carolina are covered with naturally occurring live bottom areas as well as man­made reefs to provide structure for fish. These areas can be extremely productive using spin tackle and conventional gear for the bigger fish. We frequently see amberjacks, spadefish, cobia, little tunas, seabass, sharks and lots more.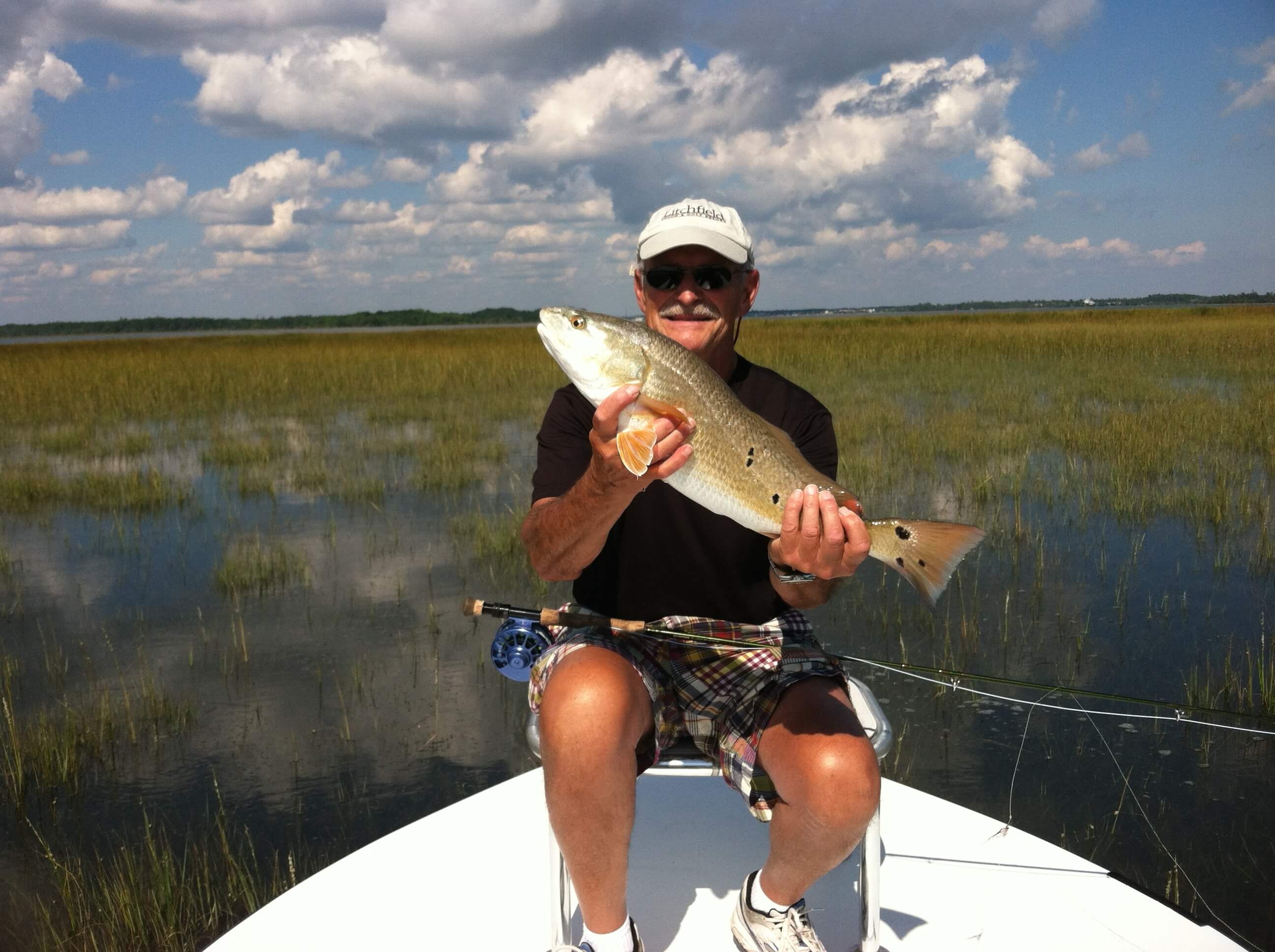 Fly Fishing
1/2 day (4 hours) 1-2 people: $400
3/4 (6 hours) 1-2 people: $500
Full Day 1-2 people: $600
The inshore fly fishing is typically targeting trout and redfish using 6­9wt fly rods depending on the fishing conditions. Tippet sizes range from 12­20, and the most effective flies tend to be crab, shrimp, or small fish patterns. Offshore fly fishing in the Seacraft can be very exciting whether you're using live bait to chum up reef dwellers like mackerel, cobia, and amberjacks or drifting behind the shrimp boats looking for large sharks. Standard gear are 10­15wt fly rods with assorted baitfish patterns.
WHAT TO BRING
The rates listed cover all of the fishing gear, bait/lures, and licensing that you will need. Everyone is encouraged to bring your own fishing gear if you want, or you are welcome to use mine. For planning how to dress, the best way is check the forecast the day before and decide what you will be comfortable wearing outside that day. I recommend everyone bring a light jacket or rain jacket, and sunglasses are a must especially for sight fishing. Shoes are a good idea to avoid accidentally stepping on something, even flip flops or sandals work well for the summer months. Each boat has a cooler onboard packed with ice and water, but you will need to bring any other drinks and/or snacks you want. (No glass please)